Masa Kobayashi
Multi Instrument Instructor
Seattle based song writer/bass, guitar, ukulele player from Tokyo Japan, Masa has performed and recorded with local and international artists throughout Europe and the US. As a multi-instrumentalist and a song writer, he has experiences with many musical styles from punk, rock, metal, funk and jazz to Balkan and African music. While he focuses on many recording and performance projects, he is also an inspirational teacher and has taught many students locally and internationally.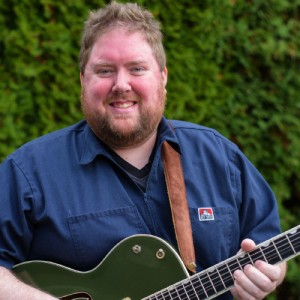 Daniel Rapport
Beginning through Advanced Guitar Instructor
Daniel Rapport is a Seattle native multi instrument musician and music instructor. He has a degree in Ethnomusicology from the University of Washington and played guitar in the legendary Garfield High School Jazz Ensemble. He has performed and recorded with many local artists including: Macklemore, Blue Scholars, Big World Breaks, and his own group Gems. Daniel's teaching style includes instruction in music theory, songwriting, ear training, as well as technique and tone. He enjoys a fun and easygoing learning atmosphere with students of all ages.